Dipl. Designer
Michael Schinköthe
Illustrator B.F.A.
Stefan Kowalczyk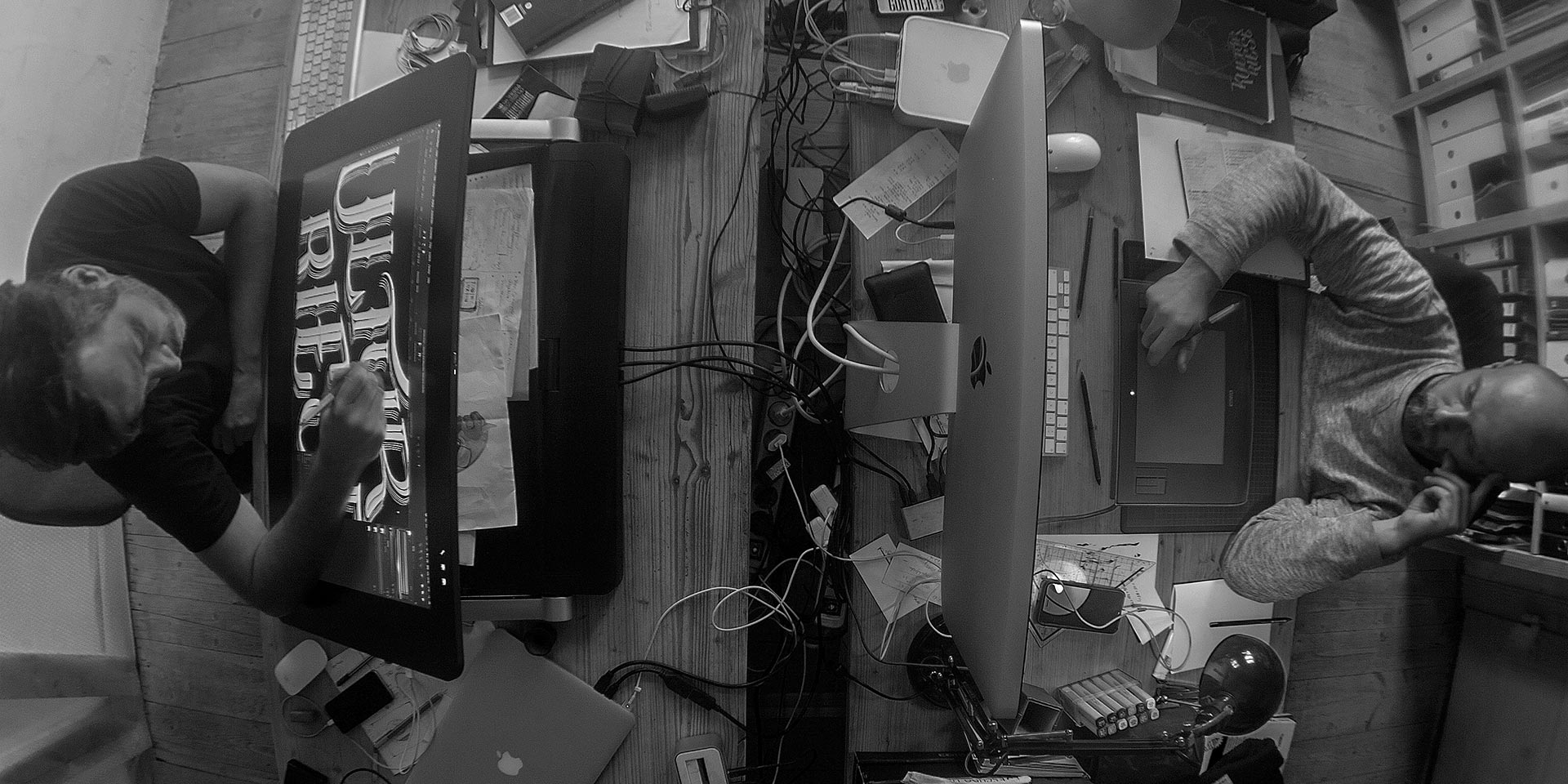 Greatmade was founded back in 2010 as a blend of illustration and lettering. In our office community we still love to figure out exceptional solutions and combine the crafts we developed after all this time. Our intention is to do what we like, cast our skills together and create something great out of it. So "Greatmade" became our creed for communication design with focus on the best working experience across all media. For the implementation of our work, we use our personal capabilities in graphic & type design as well as illustration. Depending on the nature of the project, we partner up with our network for relevant crafts and other disciplines like architecture or programming.
Concept
It all starts with a collective conceptualization process. Together we analyze all requirements and circumstances. We face the facts and force the fiction. With a view in all directions and open to the new, but focused on the problem that needs to be solved within the budget, we develop a tailor-made solution.
Illustration
Greatmade sees itself as a professional for customized illustrations. The applications range from icon design to three-dimensional characters. All illustrations are developed from the beginning under branding aspects, in order to intertwine in the existing communication. So there is given a unique face with multiple applicability.
Lettering
With the best formal solution in mind we draw a word to achieve the desired image. The readability of long texts does not come first. Rather, the value is based on the overall impression and the function of the letters to each other. This is how the boundaries blur: a word becomes image and image becomes word.
Font Design
Like individual letterings, we design complex alphabets according to their purpose, task and application. With their character, the right font has enough expressiveness to give products or companies an identity. It becomes an important component of communication. We design either from scratch or based on an existing font.